Inspired by Anita Sarkeesian's Video Game Tropes vs Women, I wanted to pitch a Zelda game where Zelda herself was the hero, rescuing a Prince Link. 

Clockwork Empire is set 2,000 years after Twilight Princess, and is not a reboot, but simply another iteration in the Zelda franchise. It just so happens that in this case, Zelda is the protagonist. I'm a very big Zelda fan, and worked hard to draw from key elements in the continuity and mythos.

This concept work is meant to show that Zelda as a game protagonist can be both compelling and true to the franchise, while bringing new and dynamic game elements that go farther than being a simple gender swap.

Hope you like it!
happy brienne
(via bronzedragon)
Urghlrglhlgh coloring
P.S. #bringbackreboot
"Mordin Solus" by CelebrenIthil on TegakiE

This makes me think I've reached a follower milestone here but I don't what to do. History has proven few are interested when I make a post asking for what people would like me to draw so hm, IDK.
World of the Ring by Jian Guo

Middle-Earth seems like it's a pretty happening place: plenty of exotic locales to explore, elves handing out gifts, trees to ride when your footses ache, and treasure available only to those courageous enough to take it. If it ever existed in a Tolkien novel or note, then Jian has probably drawn it: his jaw-droppingly resplendent masterpieces tell just as enthralling a story as the novels they emulate… though in considerably fewer words. The lead image: "A Long Adventure with a Hobbit" is available in print form at Jian's DeviantArt.
(via bronzedragon)
Here's all the Chrono Triggers by themselves, if you like that kind of thing. 
Heee great portrayals, get on my blog <3
(via funismajin)
[…]

[…]HEAVY SPOILERS EXPRESSED IN A VAGUE MANNER JUST DON'T CLICK THE LINKS: Heh, with the watch and with bright blue eyes being fanon shorthand for you-know-what, I was sort of hoping for more of this… I mean this. Still keeping my hopes up!

[…]I think that, once I'm done with the game […], I will gladly draw you the actual Cabanela […]…doing whatever it is that you hoped was going on in this picture?
Chose promise, chose due!~
______________
It was just gonna be a run-of-the-mill drawing in MS Paint but then, at some point… Photoshop somehow happened?
Uuuhh… I hope this is more like what you expected the first time! <3
Not only are the characters drawn well well here, but they all seem to have mini stories going on, like Mungdal is hitting on Princess Bubblegum (While Truffles is planning to literally hit on him), Mojo jojo is talking with General Scar (Possibly thinking of an evil plan) and Bubbles is trying to dance with Samurai Jack. In short this is awesome.
I bet he is in there somewhere, being all obvious or something, but…I really can't seem to find the green Rowdy Ruff Boy (forgot the name). Hrmm….where he at? *squints*
(via hybridblood)
Vaguely redrew a old thing. IDK why.
Oh well.
I love that lady (but she wouldn't care much to know about that, I think).
Hello Tumblr.
I see your all your Transformers fanart and I raise you a Mad Cat from Battletech: MechWarriors.
….
You know… you know about MechWarriors, right?
….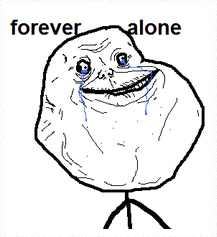 Celebrenithil's OC, Bangalter. He is super adorable and everything, okay.
ASDJKALKHSFAFKJLGHF <3